Mobile Survey Coding … coding and just coding…. We join the m2workhackathon at the last time  with an idea named mobile survey. Idea all about is to give chance to all micro worker all over the world to get job and earn some money anywhere and anytime.
Every Organization  want to go to huge mass audience to know about their quality of service, their interest and feedback to  promote and take a decision on  their business for coming future and this application is developed to give solution running in between organization and micro workers.We are three me(Leader), dipendra and amrijan started coding with two days planning but its changed with problem we fetched and time.
We are the guys from same background but working on the different technology, Full two days of coding made an idea into functioing application. With full potential and good development, we were able to make it. Our cooperation and mutual understanding is main point of having this.
Hackathon again remid me my few experience of this t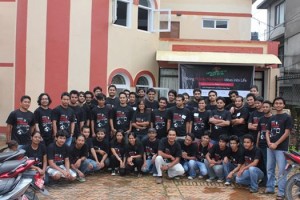 ypes of coding competion events. That was awasome for us to be with that geek with superb and talented ideas. Â Thank you all guys for cooperation duing this event.
We would like to see you all in this type of event again and again. We like to thanks all directly and indirectly involved in this great event to make huge success.
Links:Â 
Nabaraj: https://www.facebook.com/infotechnab
Dipendra:Â https://www.facebook.com/lazydipendra
Amirjan:Â https://www.facebook.com/amirjan.nepal
Presentation:Â https://docs.google.com/open?id=0BxEKddMDw5mZdDNQdkNhZ1E4dFk
Idea Description: http://m2workhackathon.org/node/6/ideas
Videos :Â http://www.youtube.com/watch?v=sf835qvLSCQ&feature=player_embeddedhttp://www.youtube.com/watch?v=1_xdHBiVFjo&feature=player_embedded